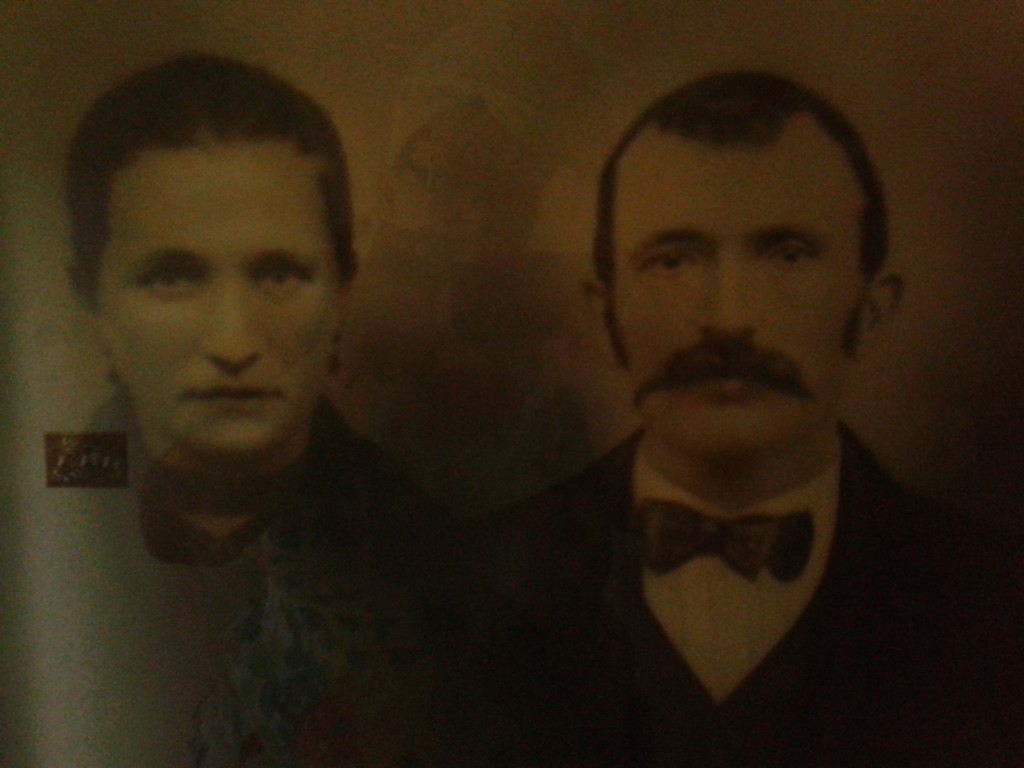 Magic Things Happen
by Karen D. Ryan
Last summer, my mother was forced to sell her home to pay her nursing home bill. She gave the job to my two brothers.
I arrived one Saturday to find all of her personal belongings in black garbage bags. It was the high heat of summer in Boston and her second floor flat had no air conditioner or even a fan.
I used an empty bag and, one by one, transferred her items from the full bag to the empty.
In one bag I found a small, floral, ruffled scarf and tied it around my head like a sweatband. I felt like Rambo.
I sat for hours, untied and re-tied each trash bag looking through her life's possessions.
Some "helpers" asked what I was looking for. I told them I had no answer; just childhood memories. "I won't know what it is until I find it," I further explained.
On a second and "last chance" visit, I decided to check out the basement. The basement hadn't yet been disturbed. I asked my nephew to come with me and he agreed.
I looked around and felt overwhelmed by the magnitude of the job. Today would be my last chance before the junk man would come and remove everything.
I quickly decided a strategy; I'd use my eyes to look for objects of interest but not dig into boxes. I made a circle around the square space and while I saw various items, nothing beckoned.
Walking over to a dark corner I looked down at a brown frame that lay haphazardly on top of a box, face down. Although dark and muted, this thing which blended into the shadows called to me.
With eyes wide, I carefully lifted it by the corner and found four eyes staring back at me.
A very large, framed, black and white photo rewarded me. I didn't take the time to savor it. I looked at my nephew and not knowing what else to say, asked him to please carefully put the Italian relatives in the back of my car.
I drove home to Cape Cod emotionally exhausted. Putting the find out of mind, I headed straight to bed.
The next morning, I went about my usual routine. Later, the photo popped into my mind. Curious, I went to the car and ceremoniously brought it indoors.
A thick layer of grime coated the glass and frame. I took out some glass cleaner and paper towels. As I carefully rubbed the glass, I studied the couple in the photo and spoke to them. "I wish you could speak to me and tell me who you are!"
At that moment, I felt bitter that I had saved this family heirloom but couldn't say who the subjects were. I continued to gently rub the glass.
As the years of grime slowly lifted off the glass, the fog slowly lifted from my mind.
I remembered seeing this photo on the wall at my grandparent's home when I was a child. Separated by an ocean, I recalled my grandfather tearing up when he looked at the photo.
It was my grandfather's brother and his wife!
In this photo, the couple was fairly young. In my dusty memories, I slowly made the final connection that I'd met the woman in the photo when she was quite elderly.
It was in 1991, when I traveled on a maiden voyage to my grandfather's tiny village of Massimeno, in the Trentino region of the Dolomite Mountains.
She was quite elderly and her husband was already deceased. She lived in the house where my grandfather was born.
I remember looking into her eyes.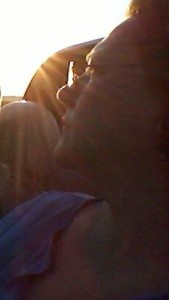 Karen D. Ryan discovered a joy in storytelling while participating in Toastmasters. Everyone has a unique story.
Karen enjoys discovering and sharing them through the written word. She also tells of her own life experiences and believes that "truth is stranger than fiction."
After living in Vermont and then New Hampshire for 20 years, she returned to Massachusetts in 2011 with her husband and two teen sons. Together they make their home in South Yarmouth.
Karen has a history of community work and greatly enjoys her duties as communications coordinator for the Cape nonprofit WE CAN, Women's Empowerment through Cape Area Networking.
She welcomes email contact at: tinycottage@gmail.com
The relatives photograph published courtesy of Karen D. Ryan