For The Shells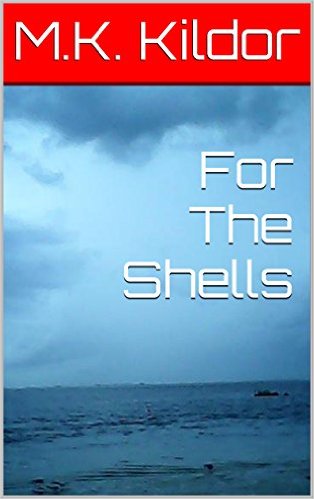 by M.K. Kildor
I have many wonderful memories of the Cape and Old Mill Point and the changes I noticed in the shells while walking Seaway Beach.
It's interesting to see the changes in nature and how it affects our environment. They are so subtle, like the turn of pink, or a wider streak of purple inside a seashell.
We gain strength and peace from our environment, and the many beautiful shells of the sea. It's incredible to find hope in grains of sand or the hollow call of a conch.
The most unusual shells I've found have been discovered in a moment of time on sand-speckled shores with salt air clearing my lungs. I can't remember picking up a shell of note on a blustery day. On these days, I pick and toss them back into the sea and sands. I recall throwing a few unusual shells away in this manner. Blustery winds and cheeks stung with grains of sand didn't fit my picture of the perfect shell.
The perfect shell is porcelain pink inside with a gleam of grainy paper ringing the outside.
When I was fourteen, I found a conch shell with snails and barnacles mounted on each other. My father said, "Don't throw it away. Leave it in the sun; that stuff will fall off by itself."
In time the rolls of snail shells fell like old leaves. A few barnacles clung to the outside, which gave the shell a sense of character and permanence. It was an unforgettable shell.
I never found one again like it, until walking by the shore on an April day at Seaway Beach, a few months before my father passed.
The shell I spotted was captured in a glisten of green seaweed. I wouldn't have seen the conch except that my seabird friend, a haughty seagull, accompanied me on my walk. He was my spotter and led the way with a quick disinterested glance. He appeared to know what I was looking for although an empty shell is food or fodder for a seabird.
When I picked up the conch, half-hidden in the tide, I gasped at the treasure of translucent gold, purple and pink in the hollow shell. The colors were like stories screaming to be told. A treasure by the sea turned in the waves of time, like a friend who loves you.
For all the shells I've loved, and sometimes tossed, I dedicate this little vignette. And that in passing on my experiences put into words you will take note of unexpected treasures hidden, yet sensed and discovered in the innards of your soul.
Some come gently, others like a storm, but they're all spiritual treasures which, once the shells are gone, the gifts remain forever…
Mother of Pearl
A Mother of Pearl shell is one of the most coveted of shells. Sometimes you can find them tossed here and there upon glistening sands. Usually, they're not shells to be found in clumps, or in rough bands of twined seaweed.
A Mother of Pearl shell is one who usually stands alone, or is strewn alone to stand alone, however you want to put it. These particular shells are ones battered about in the waves, crushed by rocks and chiseled into a fine porcelain-like substance by the sands of time.
They are of a translucent golden or sunrise orange in color, near weightless in the palm of your hand. It's the sweat of your salt that holds the shell firmly into place. It's like the work of a mother caring for her children.
The toil of the years take their toll. Cares and concerns, successes, and what she'd hoped for and what has happened. Until finally she cannot go on anymore and allows the Creator to return her to the filtering of the seas, where she can rest and pray for her children to be held in the curve of His palm. S
he has done her job and done it well. That's why she's called The Mother of Pearl.
Snail Shell
A Cape Cod snail shell is a pale sand-colored curl of ceramic-like fanned feathers.
This is what it appeared to be, last time I noticed. Except that it has changed into ripples of thick stripes of brown and tans, vivid in hue, its tail significantly curled. Is this the road less traveled for the snail?
There's been a shift of sorts in the appearance and perhaps life cycle of the snail shell.
When I was a young girl of fourteen, and into my twenties, they were fully bleached by the sun or battered with tiny holes by the sea and grains of sand.
Some were parchment white with a touch of pearl pink inside, a different breed from the brownish curled shells, like giant fingernails. It appeared that a hurried and angry sea tossed them into piles on the shore.
When I walked on the small curved beach and crossed the jagged stone jetty to the other side, I stumbled upon mounds of brown snail shells, next to the swaying sea grass. A sign of rising tides. And out of sync with the natural roll and toss of the tides. The sea had spit them on the shore in droves.
These snails weren't done yet. They had no barnacles, seaweed or wormholes, as if the snails used them for a while as places of rest, then moved on to greener pastures of underwater sea and sand.
Never had I seen shells of any kind heaped upon this particular shore in such a manner. The sight of it was almost, rude. There were enough shells to make three crushed driveways as you find on Cape Cod. I mean, the shells were piled on top of each other, where else could they go? The discord could be invertebrate invasion. Filtering between the lines of salt and setting sun.
I arranged some of these shells in a square Nantucket basket on my kitchen table. Their color and shape appeared contrived. The fat pointy fingernail shapes were so unlike the blatant curve of the old washed white tips, like a golden crested moon over a star-kissed sea. I placed a few Mother of Pearl and white mussel shells over the fingernail snail shells.
Some say changes for humankind can first be found in shifts in the color and variance of nature.
The Mussel Shell
Elongated and discarded upon the shore. Tug hard enough, pry the two sides open, and contend with its sticky resin.
The shell is a detriment to predators, nature's warning to pry no further. Perhaps it isn't the tenderness of the meat, but the challenge of the hunt. It's certain the black and blue color doesn't give cause for attraction.
You'll find mussels scattered over the shore, floating in the shallows, mixed with tumbling brown and blue pebbles and fine-tuned by sand. They're most often discovered half-open, cracked by travel in the tides.
The inner beauty of this creature is its prize in worth. Inside the curve of shell, the creature rests on a swirl of pearl pink and blue. Surrounded by ripples of translucent eggshell white, like tree rings signifying each stage of the creature's growth. What were you thinking, my friend, as you pushed forward into each circle of your fingerprint beauty?
It's impossible not to draw the shell close after spotting the translucent ring. It strikes with a sense of loss and grieving, the creature that created the beautiful rings of color is gone. No chance to know the struggle in violent waves and the creature buried in sand, just to leave its mark on the shore. Certainly, not to be stepped on, but to bask in a sweet roll of surf. Sustainable comfort, at best.
This shell is a treasure of the deep, to keep and teach. To remind us of the torturous strand of a life cycle, lucky enough to push through each decade growing in beauty and strength. Until out-growing the covering of wineskin and moving into a new place of habitation. Let's pray that such a place exists, for believers and strivers.
The life cycle of the tough mussel shell, and its iridescent push beyond limitation to pearly gates can give a human the ability to hope, and look to strength after strength, like the formation and cycle of the shells.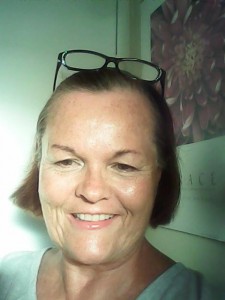 M.K. Kildor grew up spending her summers on the Cape at Old Mill Point, in West Harwich.
She fondly remembers the old movie theater in Harwichport, summer dances at the church, the swan boats, arcade and miniature golf in Dennisport and summer days spent sailing on a Sunfish off Seaway Beach with family, friends and guests.
The mother of four children, she has three grandchildren. After nearly thirty years of living and raising a family in Maine, she moved to Florida where she loves the sun, beach and the bounty of seashells.
M.K. Kildor writes middle grade fiction and is currently editing Simply Put, Simply Told, her third book in the Katie Marie series.
Follow M.K. Kildor on Twitter https://twitter.com/mkildor
Her books are available at http://www.amazon.com