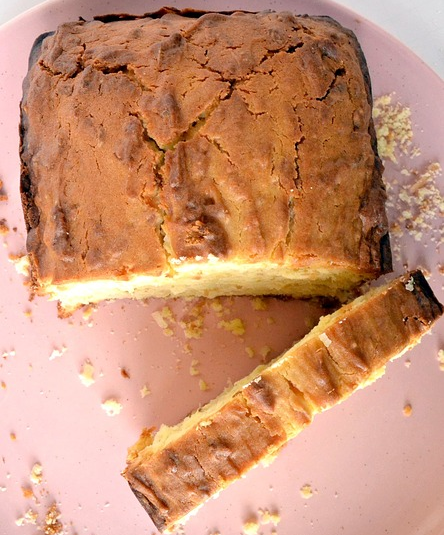 Submitted by Patricia Dressel.
Originally found in Love, Mom– a cookbook of family recipes collected and illustrated by Patricia Dressel and edited and published by her daughter, Jane.
Pat was introduced to this recipe in the 1980s, while living in Burmuda. The bread was presented to new residents as a welcoming gesture. The recipe was enhanced by the lemons that grew on the tree in her back yard.
Ingredients:
6 tablespoons butter
1 cup sugar
2 eggs
1 1/2 cups flour
1 teaspoon baking powder
1 pinch salt
1/2 cup milk
Grated rind of 1 lemon
Juice of 1 lemon
1/3 cup sugar
Directions:
Cream butter and sugar. Add eggs, flour, baking powder and salt. This makes a stiff dough. Add milk and lemon rind.
Bake at 325 degrees for one hour. Mix sugar with lemon juice. While bread is still warm in the pan, pour lemon juice mixture over the bread.
Cool and slice.