Holiday Cookie Stroll in Historic Bass River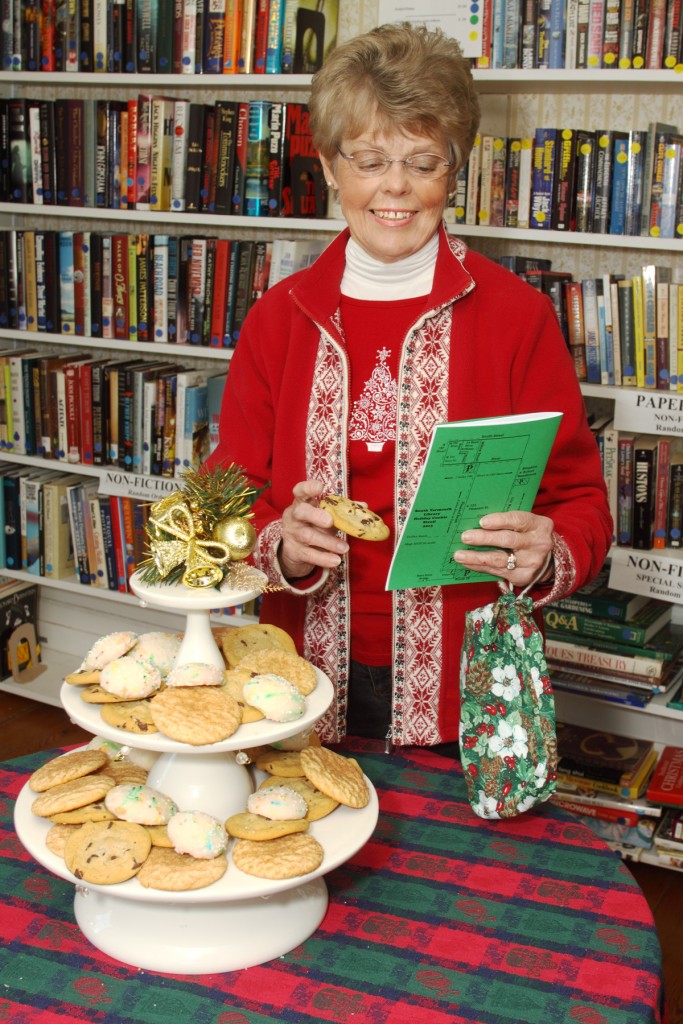 Visitors are invited to South Yarmouth to experience a wonderful little corner of Olde Cape Cod on the Holiday Cookie Stroll.
The 11th Anniversary Holiday Cookie Stroll will take place on Saturday, December 10, 2016 from 10am – 3pm rain or shine, in historic Bass River, South Yarmouth.
The stroll is a very special neighborhood event for the Bass River community in South Yarmouth, bringing together about 120 volunteers each year to support the South Yarmouth Library with a fun, spirited day for all to enjoy.
It offers a unique chance to visit homes in the heart of the Old Quaker Village of South Yarmouth, designated as a National Register Historic District.
The homeowners who generously open their homes are always pleased with the friendliness and interest of the visitors.
Strollers can enjoy the holiday decorations in the lovely homes and will receive a delicious, homemade cookie at each stop.
They are always impressed by the architecture, variety of home interiors, and the holiday decorations – and, of course, the cookies!
This year's stroll has ten stops, including private homes, the Simpkins School Residences, the Bass River Yacht Club, and the Cultural Center of Cape Cod. Free trolley transport will be available between groups of houses.
The tour also includes an Open House at the South Yarmouth Library, where cider and cranberry bread will be served.
All proceeds go to benefit the South Yarmouth Library.
Funds have provided such programs and materials as the Polar Express, summer reading programs, the author series, computers, and new print and eBooks.
The "ticket" is actually a cookbook with house descriptions and the recipes for all cookies served along the stroll. The ticket booklet comes with a festive drawstring bag for collecting cookies along the way.
Library patrons and committee members donate the material for the 700 bags, which are hand-sewn in beautiful holiday fabrics by our volunteers.
Each year the Cookie Stroll honors someone who has been an active member of the South Yarmouth Library community. This year's honoree is Aubrey "Bud" Groskopf, a former trustee and long-time supporter of the South Yarmouth Library.
Visitors to the library will see a display about the honoree.
Tickets are $15.00. Children under 12 are free, but only ticket holders receive cookies.
Tickets are limited and may be purchased starting on Monday, Nov. 23 at the South Yarmouth Library; Bass River Shoe Repair at 146 Old Main Street; and Adrene Jewelers, 1198 Route 28, in the Hearth and Kettle Plaza.
Tickets may be reserved with a credit card at (508) 760-4820, ext. 1313, 10-4pm Monday through Saturday and 12- 4pm on Sunday.
For more information, call Patty Creighton at 508 394-2983.