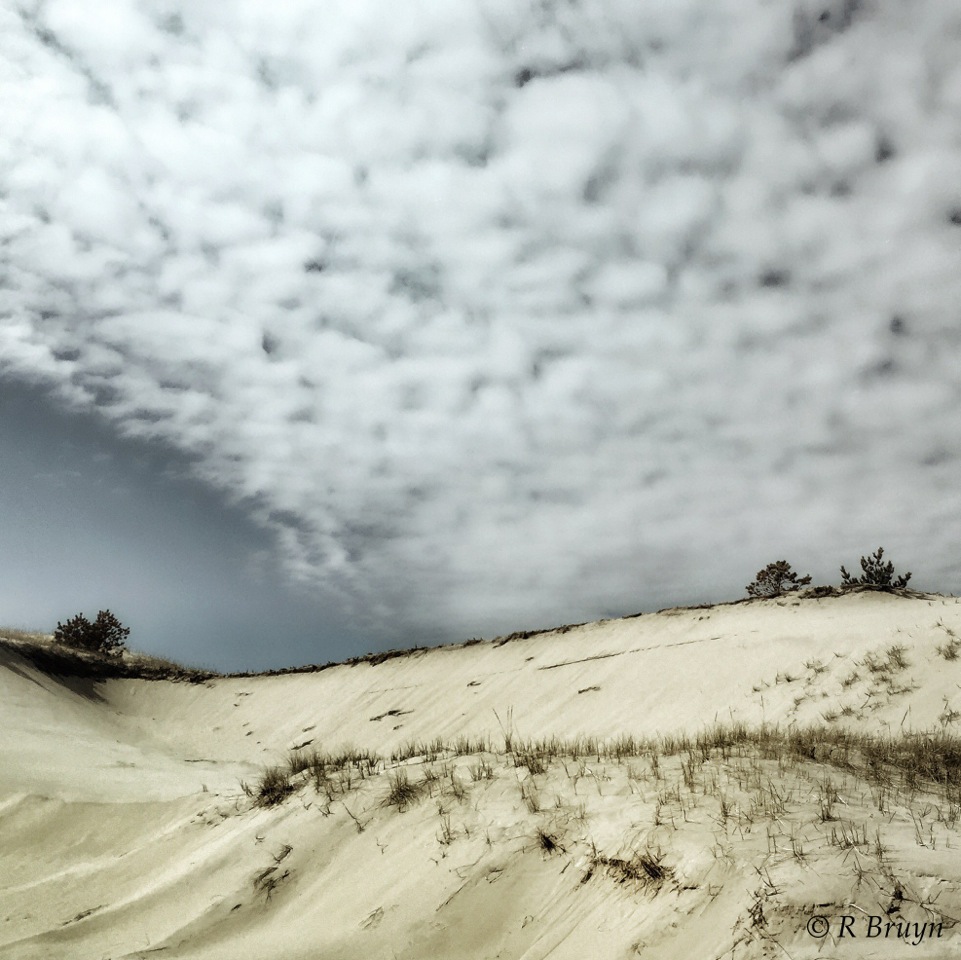 Alternative Photography: The Passion and the Challenges of an Artist
by Rebecca Bruyn
"I look for moments to capture a mood that takes the viewer to a reflective place of beauty and quiet mystery."
I'm not your average photographer. I'm a healthcare professional by training. Yet even though I work in healthcare, my personal passion is and has always been photography.
I'm a self-taught photographer who fell in love with the medium around the age of 12.
Over the years I've used a Polaroid Land camera, a Holga, a Canon SLR and most recently my cell phone.
In the year 2000, I began using an antique method to print my photographs called cyanotypes that use sunlight on watercolor paper that creates a blue image.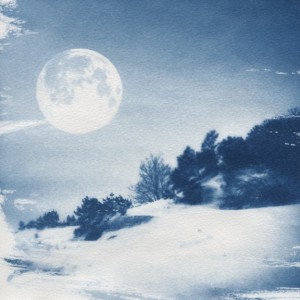 This form of photography was discovered and used in the 1840's. Though it did not last long, due to the invention of the daguerreotype, it has remained a method used today by many alternative photographers.
More recently, a new form of photography called iPhonography emerged and recently caught my interest.
Between these two methods, photographing and editing, and that span over 150 years, I am able to find ways to express what I'm feeling with the hope the viewer might see or feel it too.
When I moved to the cape in '97, I had a vision or a hope, to find a gallery on the cape that would show my work. At that time I was doing color print photography.
After several years of participating in the Cape Cod Viewfinders Camera Club, attending various workshops, working in a gallery, exhibiting my work in a framing gallery, entering competitions, and then winning a high profile competition, I was asked to join a gallery in Provincetown in 2010.
Thirteen years after moving to the cape I was selling my cyanotypes in an art gallery and was thrilled that this antique methodology moved people to purchase my work. I was happy to have accomplished a personal goal.
Then in January 2013, with the purchase of my first iPhone, I found myself using my phone to photograph, rather than my Canon DSLR. I was thoroughly drawn to this new form of art that has grown into an international movement.
Thousands of people with varying backgrounds have discovered how to capture an image spontaneously with their cell phone, and to take the image beyond the simple photo with a variety of post editing techniques.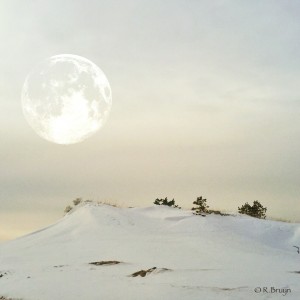 I learned how to use various apps on my cell phone to capture more with the spontaneity of having the phone with me.
Access to this kind of immediate expression of art has never existed before and has now become widely accepted as a legitimate form of photography.
Since the iPhone first appeared in 2007, iPhonography or "mobile art" has become a global phenomenon in various settings such as Facebook, galleries and websites.
Exhibits and competitions are popping up everywhere. Books have been published about mobile art and international shows are being held in various countries.
This technology fits perfectly into my life and has taken me to a new place in my photography. It's an exciting and creative process to have found this avenue of expression, so much so that, I decided to begin teaching what I've learned to others.
The number one challenge that impacts my life at this time can be found in the flip side of my life. Working full time tends to take time and energy away from my creative outlet.
Since I commute an hour each way to work, I spend time imagining alternative methods of photography editing/printing while looking to others artists for inspiration.
I've joined several Facebook pages that support iPhonographers by providing access to new information as it becomes available.
I feel fortunate to have found this new passion that, despite the challenges of working full time, has influenced the internal drive that keeps pushing me to stretch.
I've now merged the two techniques to create cyanotypes using my iPhone images.
Truth be told, at times the passion gets bogged down. The voice inside of me tells me I'm no good, I'm a phony, I'm not really a photographer!
However, as I get older, I've learned to accept that this voice will always be with me. Instead of fighting back, I acknowledge it, listen to its concerns and then ask that voice to step aside.
I can then get back on track and feel good about the direction I'm taking.
If you're interested in iPhonography or Rebecca's cyanotypes contact her at info@rebeccabruyn.com or through her website at www.rebeccabruyn.com
Over the last 15 years, Rebecca Bruyn has been printing her work using an antique form of printing photographs called cyanotype.
In 2010 she won the competition celebrating the 100th anniversary of the building of the Provincetown Monument.
Her cyanotype was used as a wine label for Truro Vineyards limited edition of wines commemorating the monument. In 2012, Rebecca discovered iPhonography, a new art form uses the cell phone to photograph and apps to process the images.
Rebecca has been an active member of The Truro Group; artists from Truro who show their work collectively a few times a year on the Outer Cape.
In addition, 4 of her iPHonography images were accepted into the After Hopper at the Addison Art Gallery Event Rebecca teaches Intro to iPhonography on the Outer Cape.
For more information email Rebecca at info@rebeccabruyn.com You can see her cyanotype prints at www.cortilegallery.com.
You can also follow her on Facebook.